Simulation
Performance, 60'
2017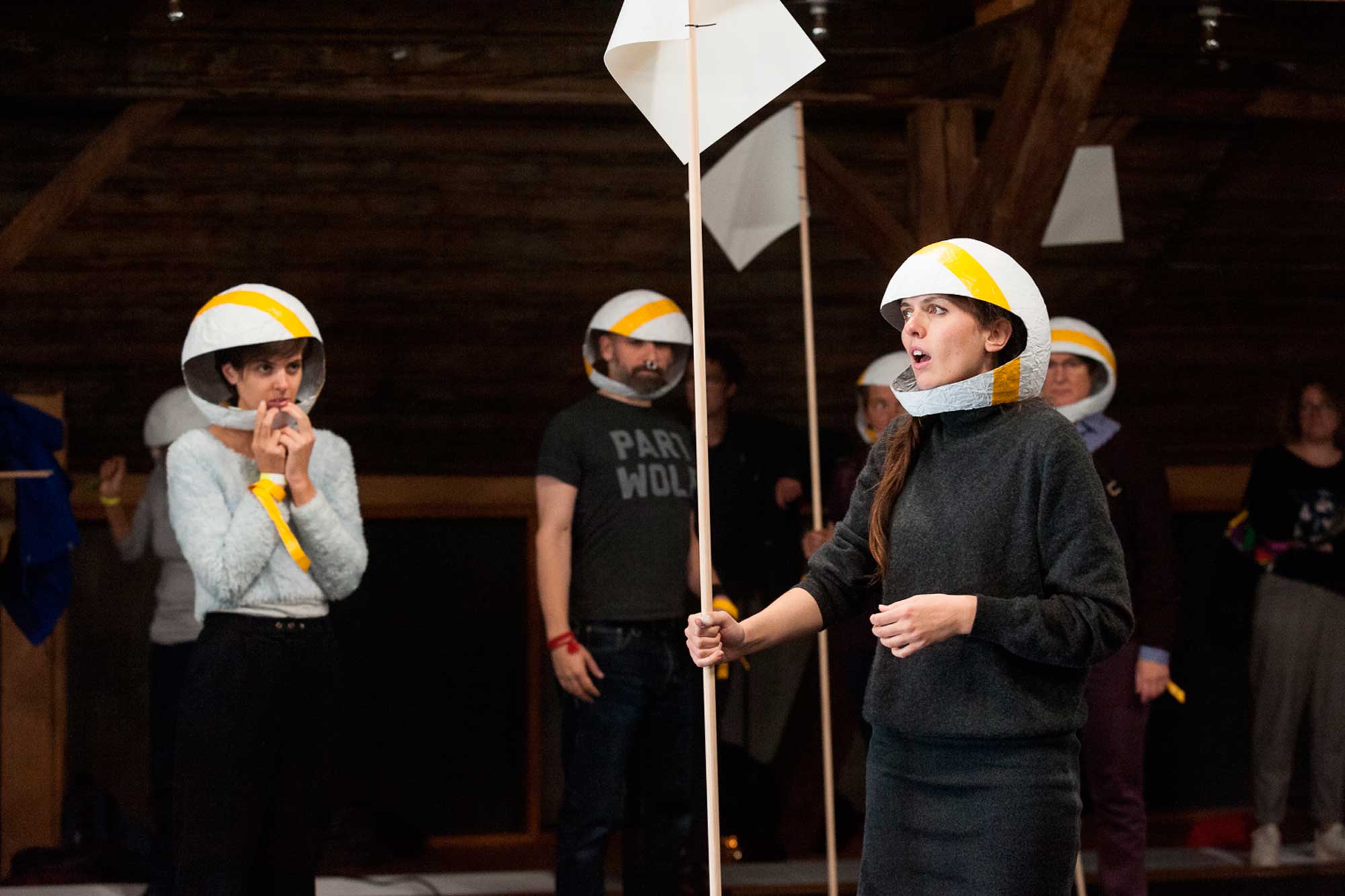 Simulation
draws from the principles of a game invented by mathematician John Nash, in which an economic exchange between players induces decision-making based on self-interest in an anarchic world. In this version of the game, the chips are supplanted by human beings, the audience members themselves. Players are put in critical situations, in which they negotiate between each other to form alliances or to defect.
Simulation
tests society's disposition to winning notwithstanding the consequences, as each act may condemn the player.
Simulation reprend les principes fondamentaux d'un jeu du mathématicien John Nash censé modéliser la prise de décision entre les acteurs d'un échange économique. Dans cette version, les pions sont remplacés par des êtres humains, les spectateurs. Les joueurs sont mis dans des situations critiques où ils doivent négocier, créer des alliances puis les trahir au bon moment. Simulation teste la disposition des personnes à gagner sans prendre en compte les dommages collatéraux, chaque coup nécessitant de sacrifier un joueur.
Photographs: Nicolas Cilins & Tina Smoljko, Simulation
© Leeli Photography / Performancepreis Schweiz 2017
Thanks to Andrea Saemann, the Swiss Performance Prize team and jury, Roger Merguin and the team of Gessnerallee Zürich