The Way We Walk
Film & Video installation
2020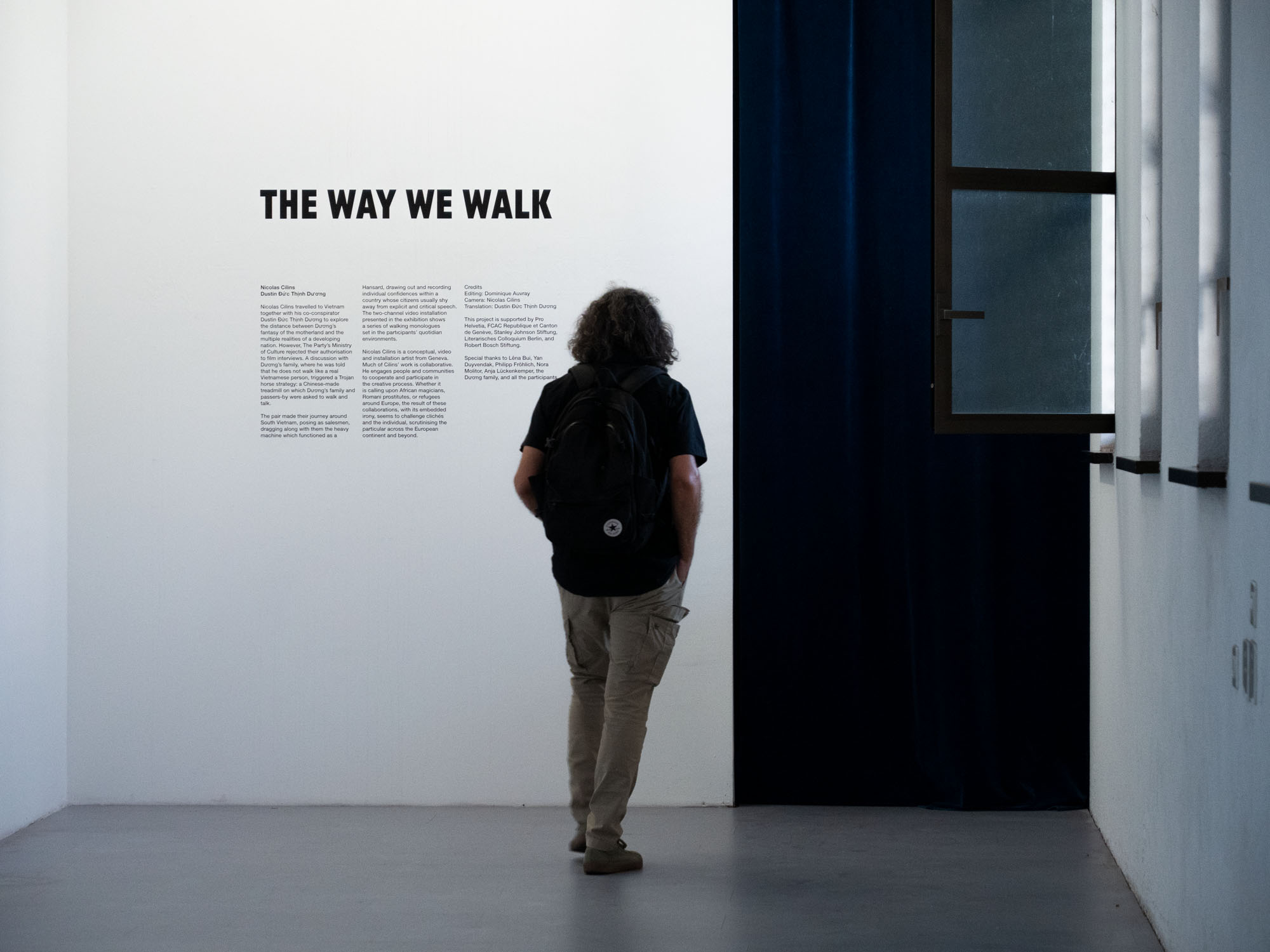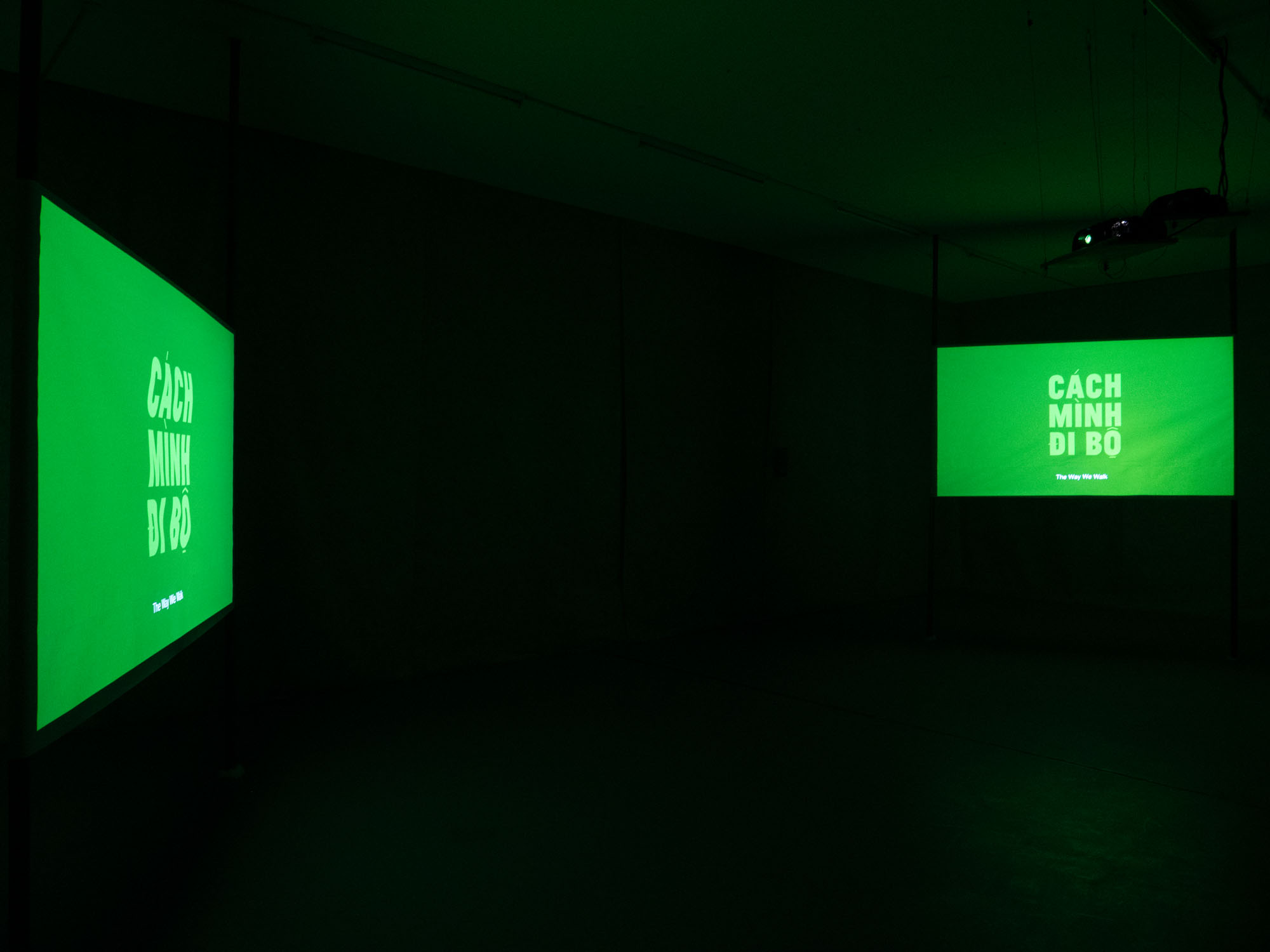 Do Vietnamese people walk differently? This is the absurd question that triggered
The Way We Walk
, a film made in Saigon, Vietnam, and across its Mekong region. Committed to the commonality of the act of walking, participants subject themselves to interviews whilst being made to walk on a treadmill. They come up with preposterous theories and anecdotes in response to this strange torturing technique, demonstrating their love for the nation as they discuss the implications of regional politics.
The Way We Walk
's main character is a treadmill that offers itself as a surface for projection, a machine to tell stories; a Trojan horse to question the policies of censorship.

Les vietnamiens marchent-ils différemment ? C'est la question absurde et le point de départ de The Way We Walk, réalisé à Saigon et sa région au sud du Vietnam. Les participants se livrent à une mystérieuse action commune en acceptant d'être interviewés tandis qu'ils marchent sur un tapis de course. Leurs témoignages oscillent entre théories abracadabrantes et anecdotes comme pour montrer leur patriotisme sans résister à pointer du doigt les dysfonctionnements de la politique régionale.Le personnage principal de The Way We Walk est un tapis de course, une surface de projection, une machine à raconter des histoires et un cheval de Troie pour défier la censure.
▶ The Way We Walk (2020), video extract, 3'

▶ Short interview, RTS (FR)

A film by Nicolas Cilins
with Dustin Duong
Editing: Dominique Auvray
Supports: LCB Litterarisches Colloquium Berlin, Robert Bosch Stiftung, Grenzganger Program, FCAC Fonds Cantonal d'Art Contemporain, République et canton de Genève and Stanley Johnson Stiftung